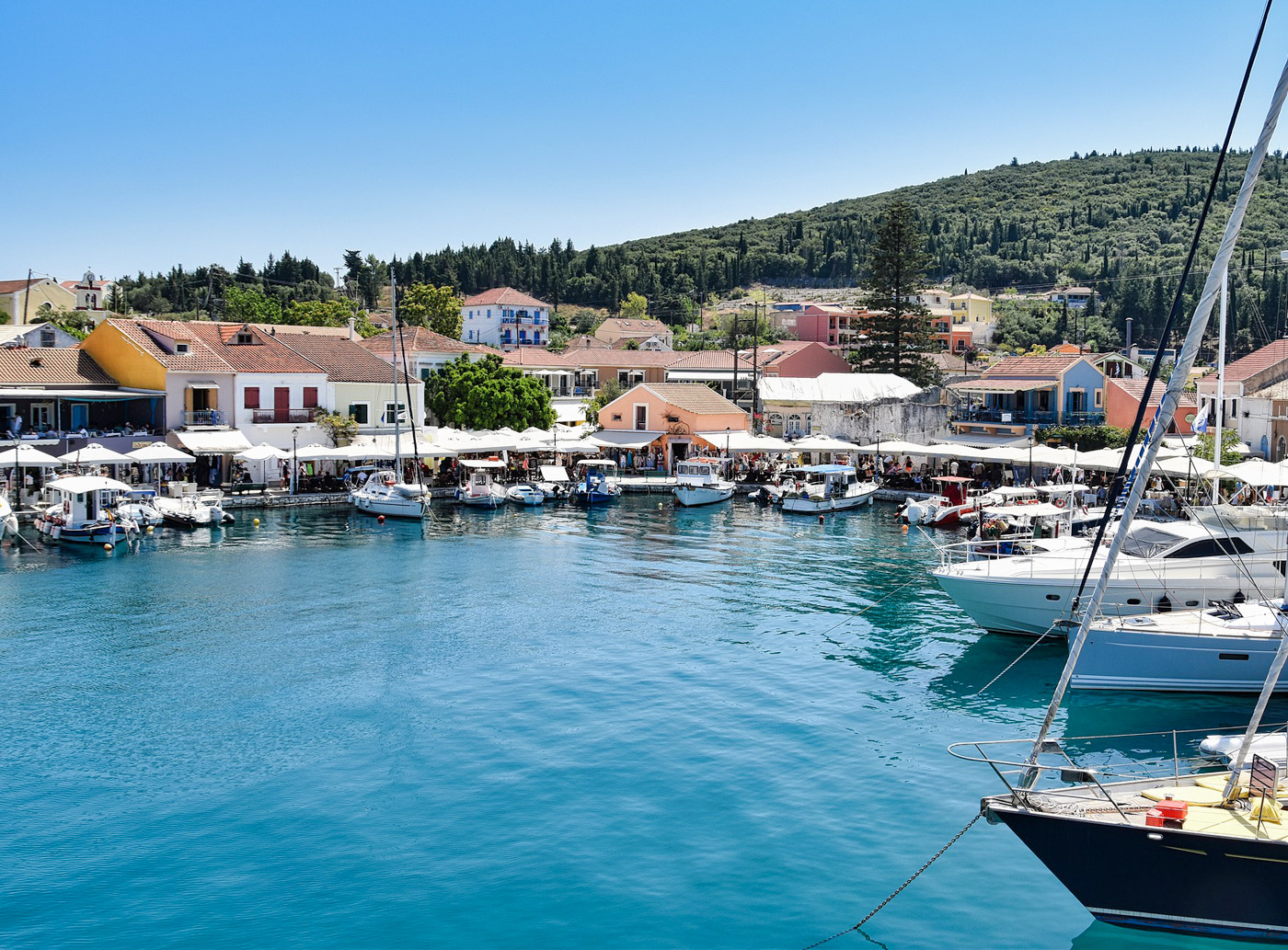 CAPTAIN VANGELIS SPECIAL CRUISES
Explore one of the most stunning coastlines of the Mediterranean Sea.
Visit the cosmopolitan port of Fiscardo. Visit the underground cave-lake Melissani. Enjoy a tasty lunch in Sami or Fiscardo.
Departure Skala: 09:00 / Poros: 09:20
Sami 10:15 - 11:45
Fiscardo 13:15 - 15:00
SWIMMING STOPS
Mini Myrtos
Return Skala 17:45 / Poros: 17:30
Adults 50€ / Children 30€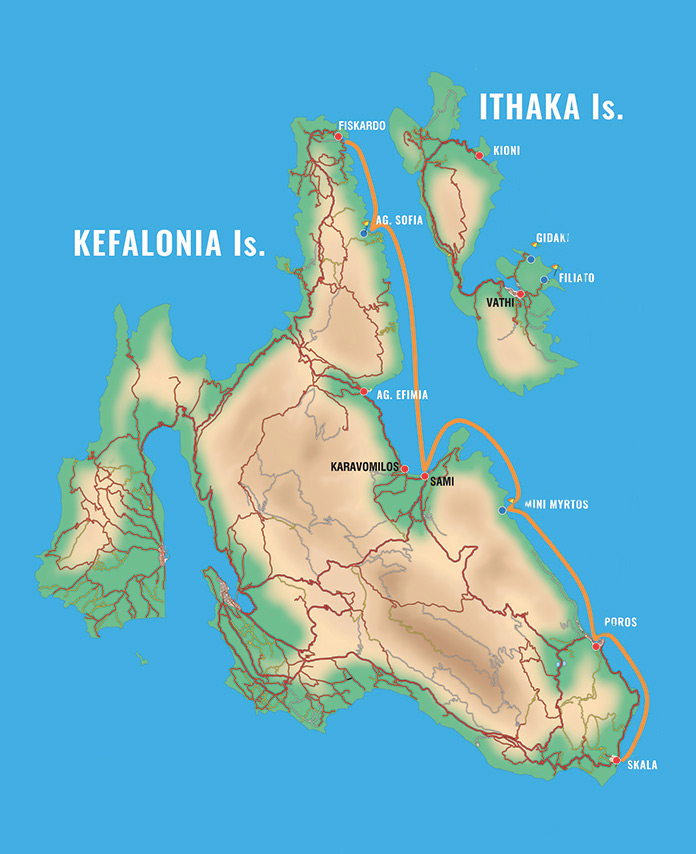 Our cruise today will be alongside the southeast coast of Kefalonia all the way up to Fiskardo. This part of Kefalonia is truly one of its hidden treasures. The landscape is unique!
The island of oppositions that captivates you from moment you get here. Join us to discover a large part of Kefalonia that you can only know and enjoy by boat. Join us on our journey from beach-to-beach from Skala to Fiskardo, not to show you Fiskardo but to enjoy the magic of nature in all its grandness, along this route. You know the saying "A picture is worth a thousand words"?
Well, here it is completely justified! We start our cruise from Skala Beach at 9:00.
Makria Petra Beach or the Blue Lagoon
Turquoise blue, crystal waters with excellent visibility at any depth. From here on you can experience the wild beauty of the island, exotic one may say. Numerous little secluded beaches, surrounded by green and crystal waters, colorful caves and the green touching the sea. The images speak for themselves… Its merely nature showing off it's extreme talent in art! It stands there unchanged over the eons to remind us how small technology is compared to natures' grandiosity.
Koutsoupia or MINI MYRTOS Beach
A true gem! Luxurious yachts with celebrities visit and revisit it every year to enjoy this unique part of the earth.
Antisamos Beach
It has its own unique beauty! Sometimes during the summer, nightly concerts take place here. It became famous for the film "Captain Corelli's Mandolin". The entire surrounding area has been connected to the movie. Over there by the trees, they had built the village for the films' needs.
Sami
We arrive at Sami around 10:15. Sami is the village where the most scenes of the movie "Captain Corelli's Mandolin" were shot. Here we will stay until 11:45. You will have plenty of time to walk, do your shopping and drink a coffee. There are also buses waiting, for those who want to visit Melissani Lake. Melissani Lake is only 1.5km from Sami, and the total cost is 12€ for adults and 8€ for children.
And we continue our journey. .
Gorgotas Beach
Another beautiful bay. In the background, a dock purposely built for the film "Captain Corelli's Mandolin" stands out. Penelope Cruz and Nickolas Cage dove off this dock, in these waters.
Fiscardo
Time goes by so fast… We reach Fiskardo! We arrive at Fiscardo around 13:15 and stay there until 15:00, enough time for touring, shopping and lunch. Famous, cosmopolitan, distinct celebrity destination for the global jet set. Always packed with luxurious yachts. Admire it! Fiskardo is the only village that wasn't destroyed by the earthquake in 1953. It has kept its traditional color. It is picturesque, simple and beautiful. Small alleys, simple traditional houses, flowers and picturesque stores on the waterfront. Here having a cup of coffee is something special. And who knows, maybe you sit next to a celebrity.

Back to MINI MYRTOS Beach
Time for our swimming stop. The boat will land to the beach and everybody can easily get down from the boat for swimming and sunbathing.
Our journey is reaching its end.
A journey that excites, you and makes you want to take it again and again!