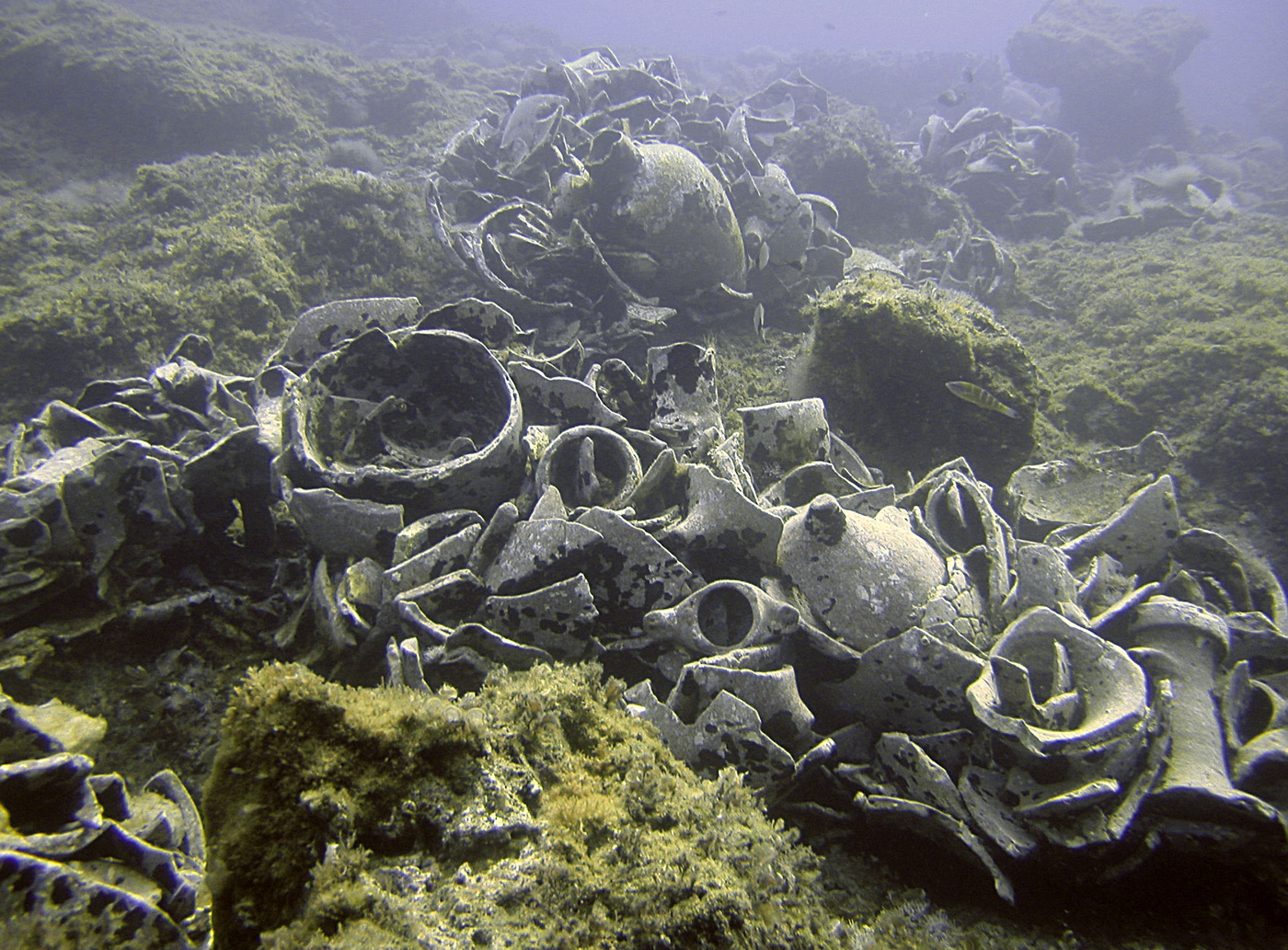 CAPTAIN VANGELIS SPECIAL CRUISES
Adults 18€ / Children 12€
The Kakava reefs begin about 300 meters southeast from Skala and extend up to 4 miles from Cape Mounda. At the Kakava reefs one can admire vivid colors, big rocky blocks, small caves and some rockfish around them.
According to the tradition, the locals believe that the Kakava reefs are actually an ancient sunken town with the name Dulihion, a name mention by Homer as well. A specific part of the Kakava reefs is called AMPHORAS FIELDS and is 4 m. deep. It took its name from many Roman amphoras and pots that lie there, apparently in a Roman wooden boat which sunk at the reefs.
Of course the most beautiful and artistic pieces of this shipwreck have been taken during the last centuries. In close distance to the amphoras fields lies another ancient shipwreck where the boat was carrying a cargo of anchors. Another interesting is situated just 150 meters from Skala beach and is a wooden motor ship sunk in January 1958.
Our cruise around Kakava reefs is a short one but full of interesting things to see.
Among them could be the Mediterranean Sea turtles, close to Potamakia beach which is also called turtle beach. Don't loose the opportunity to listen the unbelievable story of the miraculous escape of John Cape from the sunken submarine Perseus, during the Word War II.