CAPTAIN VANGELIS SPECIAL CRUISES
KALYPSO STAR is a unique trimaran cruise semi submarine boat with large undersea side windows in her central hall that offer a panoramic view. She is specially manufactured in France from special aluminum and unbreakable glasses. KALYPSO STAR is not one boat, she is two boats. The first one with large undersea side windows enough for 49 passengers to sit and see the marine life,and the second one is a boat with a large main deck also enough for 49 passengers, to sit there, to enjoy the sunset, to enjoy a drink and more.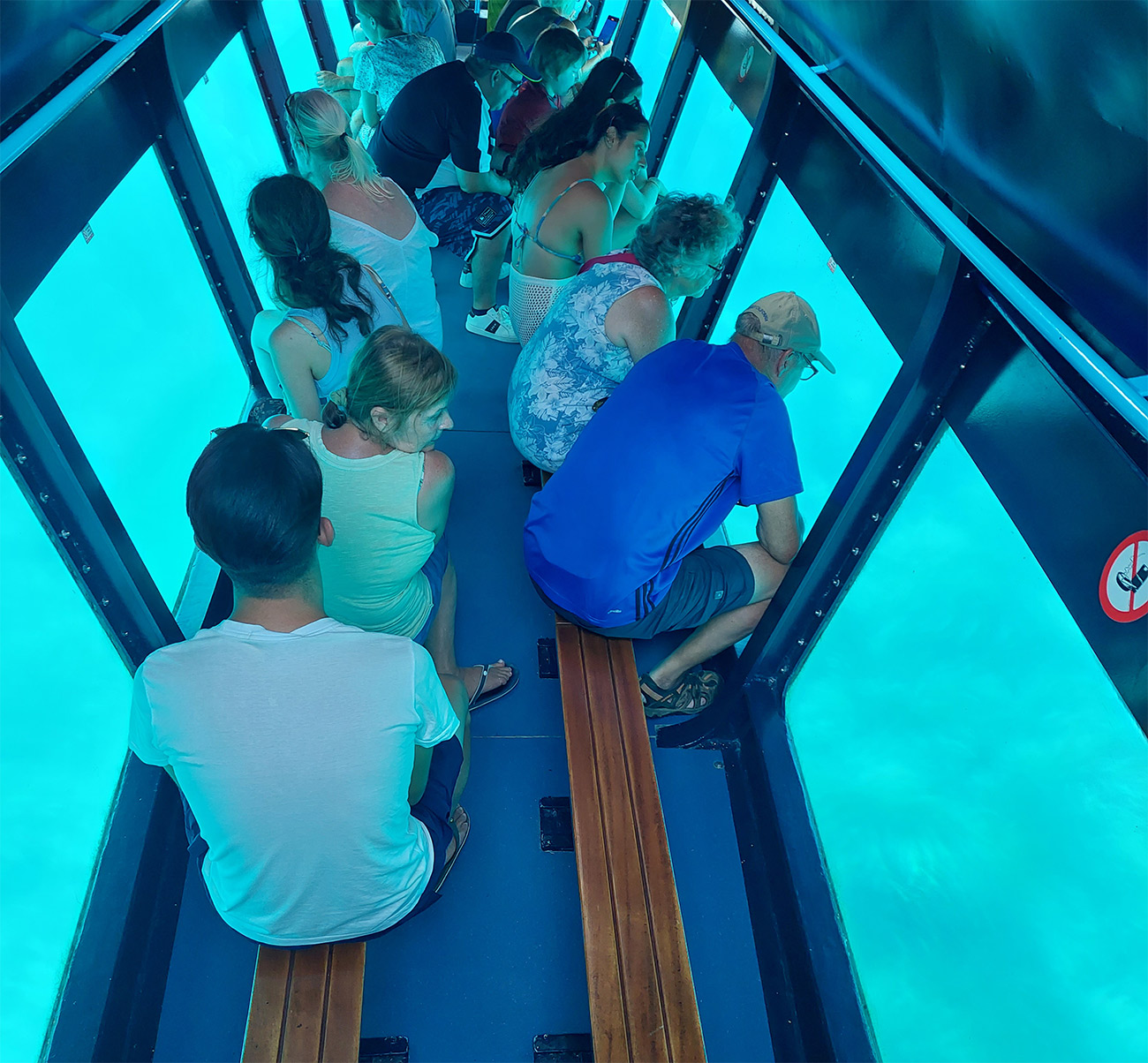 11:00 - 12:00

Don't lose the chance to discover the sea bed around Skala and the plethora of organisms that live in the area, to feed the fish around the boat , to jump or dive and swim from the boat (about 30 min.), to take amazing underwater photos and if you are lucky you may see the turtles CARETTA-CARETTA
Adults 15€ / Children 10€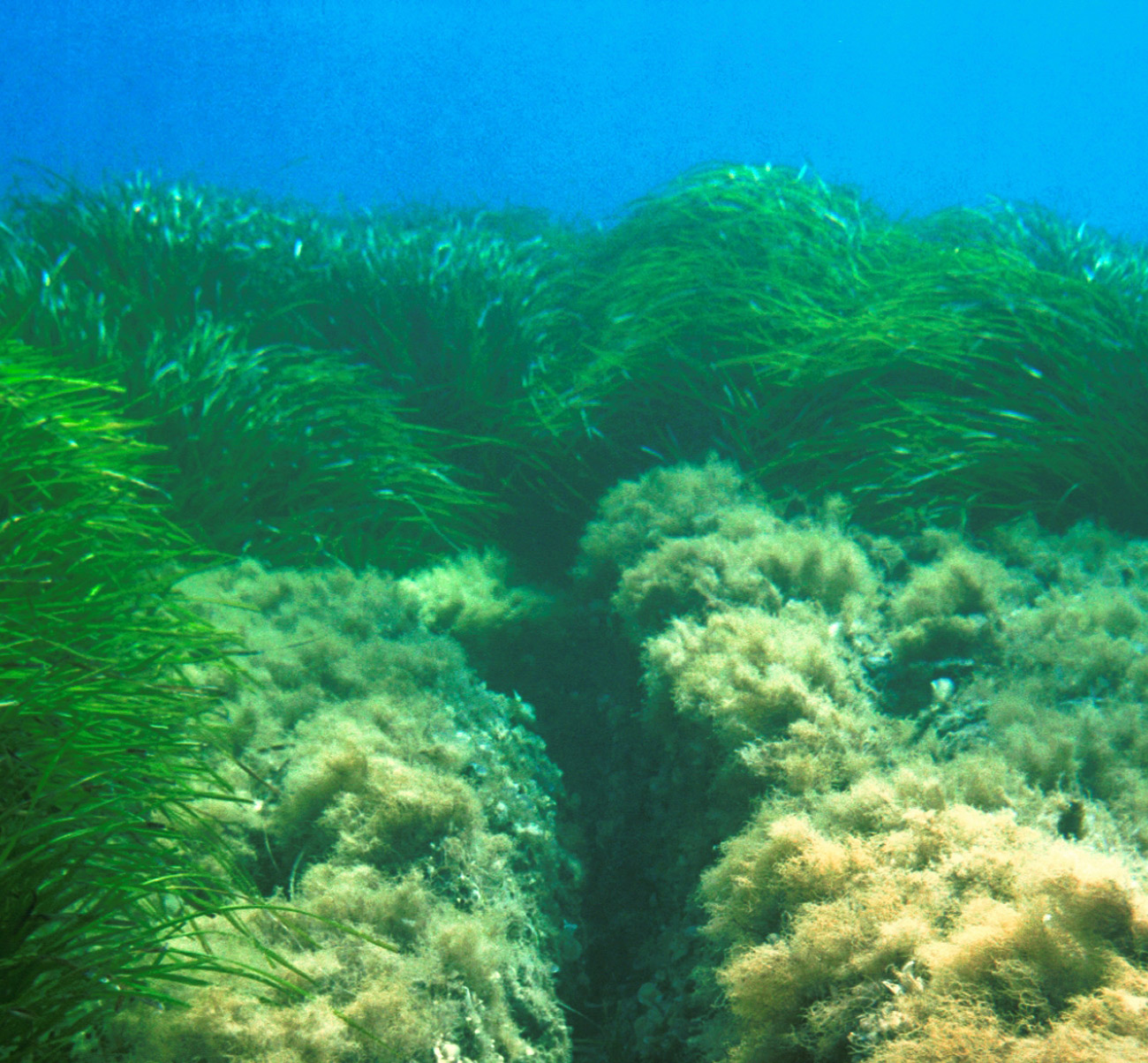 12:30 - 13:30

If you are interested for something even more special then try the KAKAVA REEFS CRUISE. The KAKAVA REEFS begin about 300 meters southeast from Skala and extend up to 4 miles from Cape Munda. According to tradition, the locals believe that the Kakava reefs are actually an ancient sunken town with the name Dulihion, a name mentioned by Homer as well. A specific part of Kakava reefs is called AMPHORAS FIELDS and is about 4 m. deep. A lot of amphoras and pots lie there, from about 3 century B.C..
Adults 18€ / Children 12€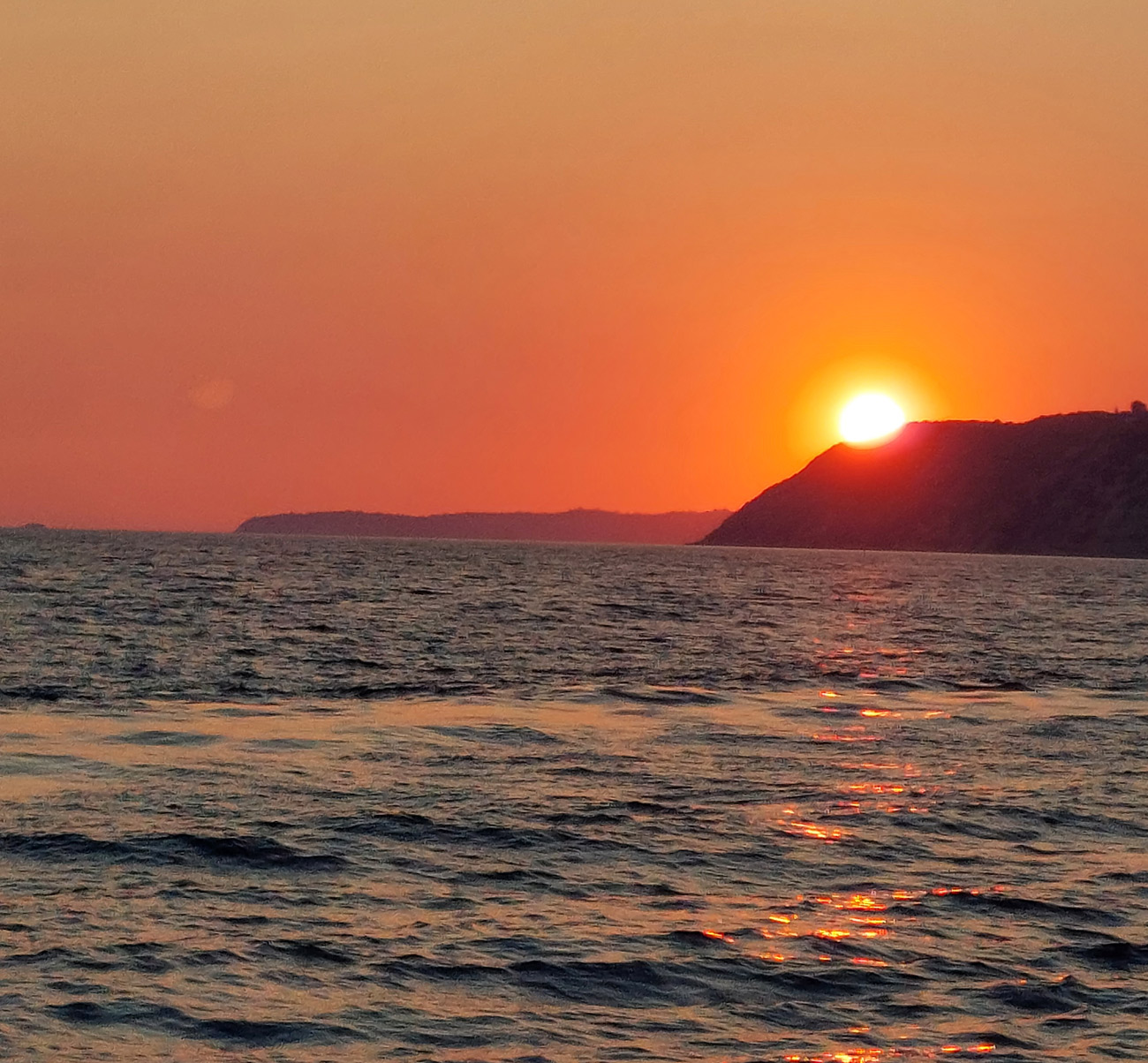 About 1 hr cruise, starting around 20:00hrs.

Photos talk for themselves. Adults 15e, children 10e. A glass of wine or a soft drink included
Adults 15€ / Children 10€
KALYPSO STAR is available for hiring for anything you wish