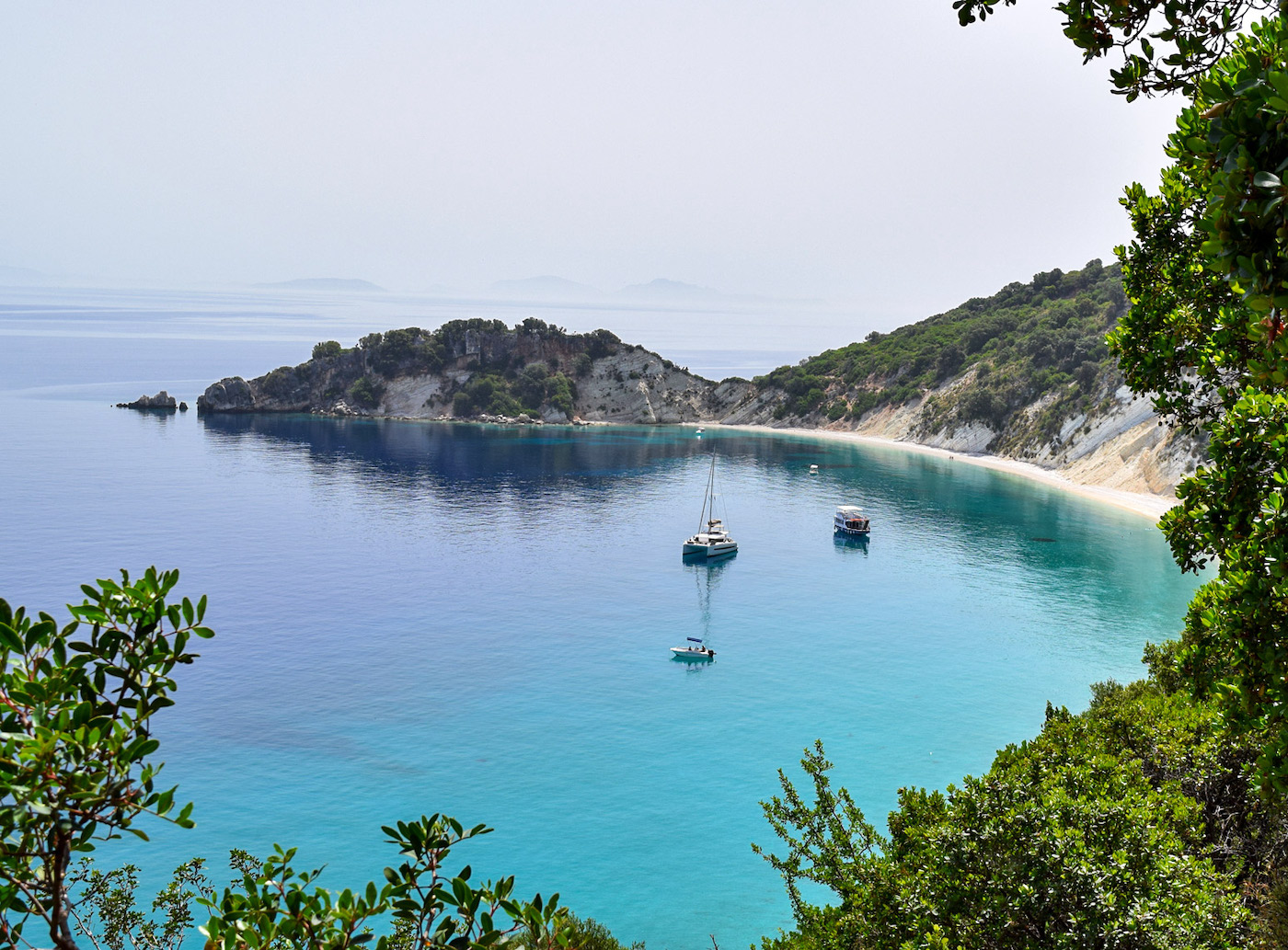 CAPTAIN VANGELIS SPECIAL CRUISES
The legendary island of Homer and Odysseus is a must destination. In the capital town of Vathi you will feel the nostalgic atmosphere, visit museums and enjoy coffee or shopping. Next port of call is Kioni where you may enjoy a tasty lunch. Swim at two exquisite beaches.
MONDAY - THURSDAY - SATURDAY
Departure Skala: 09:00 / Poros: 09:20
Vathi 11:15 - 12:45
Kioni 13:15 - 15:00
SWIMMING STOPS
Gidaki - Mini Myrtos
Return Skala 17:45 / Poros: 17:30
Adults 50€ / Children 30€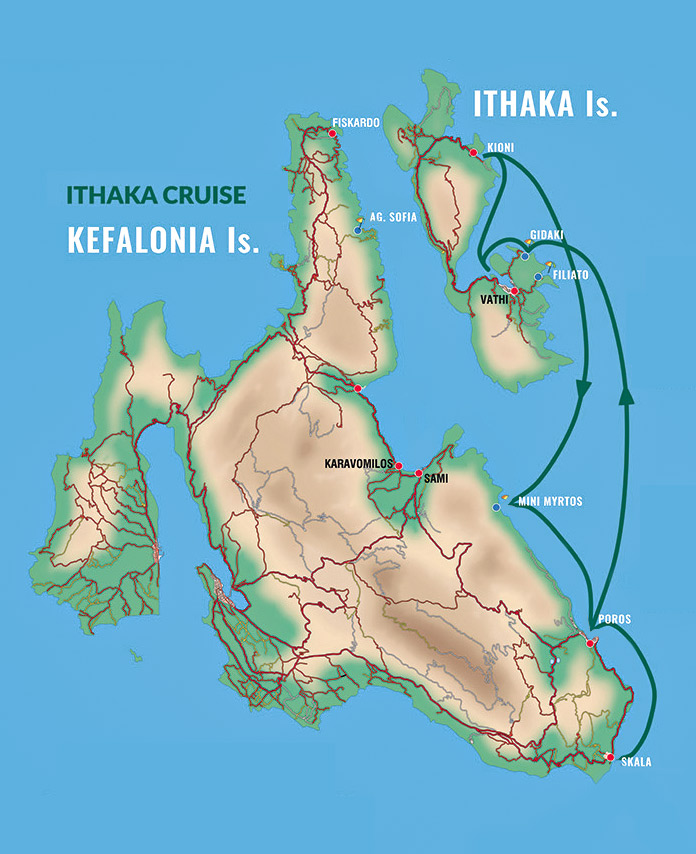 Ithaki (Ithaca) is the island that has connected its name globally with Homer's Odysseus (Ulysses) and Odyssey. But Ithaki is not just an island. It is a universal symbol of adventure, of destination, of travel and nostalgia. Odysseus, it king, is the main hero in Homers Odyssey and the Trojan War. He is the inspirer of the Trojan Horse, with which the Greeks finally took the city of Troy. The heritage of this spirit follows it modern inhabitants.
Ithaki's coastline is truly impressive. Impressive secluded beaches, with blue crystal waters and green touching the sea. Filiato and Gidaki are two of its most beautiful beaches. Both are unique, so close to Vathi but at the same time so far away since they are accessible only from sea. Fortunately they're on our course so we will stop for a swim and get to know them.
Gidaki Beach
Probably the most beautiful beach on the Island. Vast with turquoise waters. We are just 1 mile from Vathi. Time to freshen up, take a dive and enjoy the waterslide. This is also a part of our cruise.
Vathi
Ithaki's capital with the isle of Lazareto in the middle of the port upon which is the Church of Sotiros (Savior). It was built in 1668, was destroyed by the 1953 earthquakes, and was rebuilt. The earthquake nearly demolished Vathi completely. But most of the Venetian buildings were rebuilt with the same architecture. Odysseus statue helps you feel that nostalgic atmosphere. You can wonder in the alleys of this traditional Ionian town and visit the Archeological and Folklore Museum.
Kioni
An enchanting and quiet picturesque port. One of Ithaki's most beautiful villages. At the entrance of the bay is dominated by 3 derelict windmills. The settlement has been classified as preserved. It was built in the 16 th century and many of its homes still stand from that date. An ideal place for colourful, and relaxed vacationing with a taste of Greece. The sheltered harbour fills with yachts during the summer. In its traditional taverns you can eat fresh fish and taste local recipes-delicacies.
Ai Gianni Cape
One last stop before our journey back. Ithaki farewells us with this impressive landscape filled with wild beauty. Here the land looks like it has been cut with a knife. The depth at some spots is around 70m, about as much as the cliff. Impressive. And on the cliffs rocks nature has done its magic creating caves stalactites and every now and then wild goats. Here, every summer, we enjoy the sea breeze and the Ionian Sea view.
Koutsoupia Beach / Mini Myrtos
We have arrived at Koutsoupia Beach. A true jewel! The picture speaks for itself. It's what we mean when we say a picture is worth 1000 words. Expensive yachts visit it over and over for its magical beauty. It's time for a second swim but now from the beach. The boat will land to the beach and everybody can easily get down from the boat for swimming and sunbathing
"Keep Ithaka always in your mind. Arriving there is what you are destined for. And if you find her poor, Ithaka won't have fooled you Ithaka gave you the marvelous journey."
Constantine P. Cavafy - Ithaka